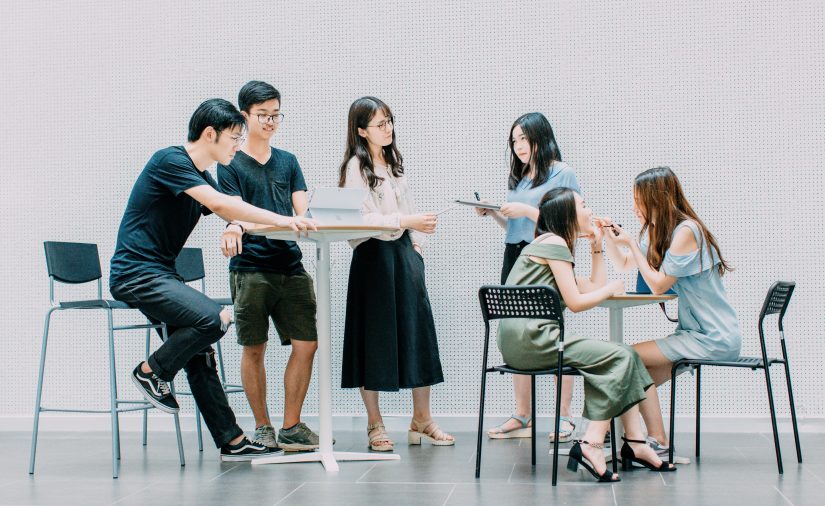 The Faculty of Psychology, Universitas Gadjah Mada, again held a Student Activity Body or it could be abbreviated as BKM Expo 2022 by offline. Two years earlier, the BKM Expo was held online, "Honestly, there was a lot of confusion that I and the committee friends felt from the beginning of the committee's formation," said Aufa Fadhil as Chair of the 2022 BKM Expo Committee.
BKM Expo 2022 is held so that new students can get to know each BKM and Communities under the auspices of the UGM Faculty of Psychology. There are several BKMs participating in this year's expo, such as PMK, KMK, KMP, LM Psi, Repsigama, Palapsi, KRST, BPPM Psychomedia. Meanwhile, the communities that are part of the 2022 expo are Basketball, Futsal, Badminton, OpteamA, Psycholens, YES! CPMH, and Triba.
In addition to introducing BKM and the community under the auspices of the UGM Faculty of Psychology, the 2022 BKM Expo is also held as a forum as well as an opportunity for BKM and the community to show off through various activities that have been carried out. "At first, as the chairman, I was confused about the most appropriate form of committee because this is the first time the transition from online to offline events is," said Aufa.
When asked what the difference between BKM Expo 2022 and the previous year was, Aufa explained that the previous two years BKM Expo was held online and only in 2022 BKM Expo will be held offline like when it was last held in 2019. Through the theme carried, "The Sky is where your dream lies, it's time for you to fly and reach them", BKM Expo 2022 wants to convey the message that the sky is always an endless source of wonders, a zone of all kinds of inspiration, as well as a place to have dreams and find goals. "This is the first step for students of the Faculty of Psychology to fly and achieve all their dreams through the 2022 BKM Expo," explained Aufa.
In addition, it is hoped that the new students of the Faculty of Psychology UGM can become the best version of themselves in their own way through various BKM and community activities. It is hoped that the activities in BKM and the community can help new students to process, progress, express themselves, realize dreams, and achieve achievements.
"Although I and the entire committee felt tired of preparing an expo it paid off when they saw the enthusiasm of the 2022 Psychology students as they toured every stand. In fact, the energy from every scream and stomp at the peak of the event in the form of performances from Trisula Purba (Triba) made us excited to welcome them to various organizations, activities, and committees at the UGM Faculty of Psychology," explained Aufa when asked how he felt while preparing for the event BKM Expo 2022.
Photo by Akson on Unsplash